Praxis is a seminar series where practitioners, faculty, researchers, and BSHE-HSP alumni present and discuss topics related to human settlements planning and human ecology. Praxis events are open to the public. Some of the topics presented in Praxis environmental conservation, mapping, disaster management, housing and publishing research works.
E-Praxis is the first online learning conversations platform of the Department of Community and Environmental Resource Planning, College of Human Ecology, UP Los Banos. The conversations at large will focus on making cities and communities safe, resilient, sustainable, and inclusive.
For its pilot series last 2020, e-PRAXIS talked about the Human Settlements in times of global pandemic. Topics were organized in a sectoral approach from social, governance, economic, infrastructure, and environment.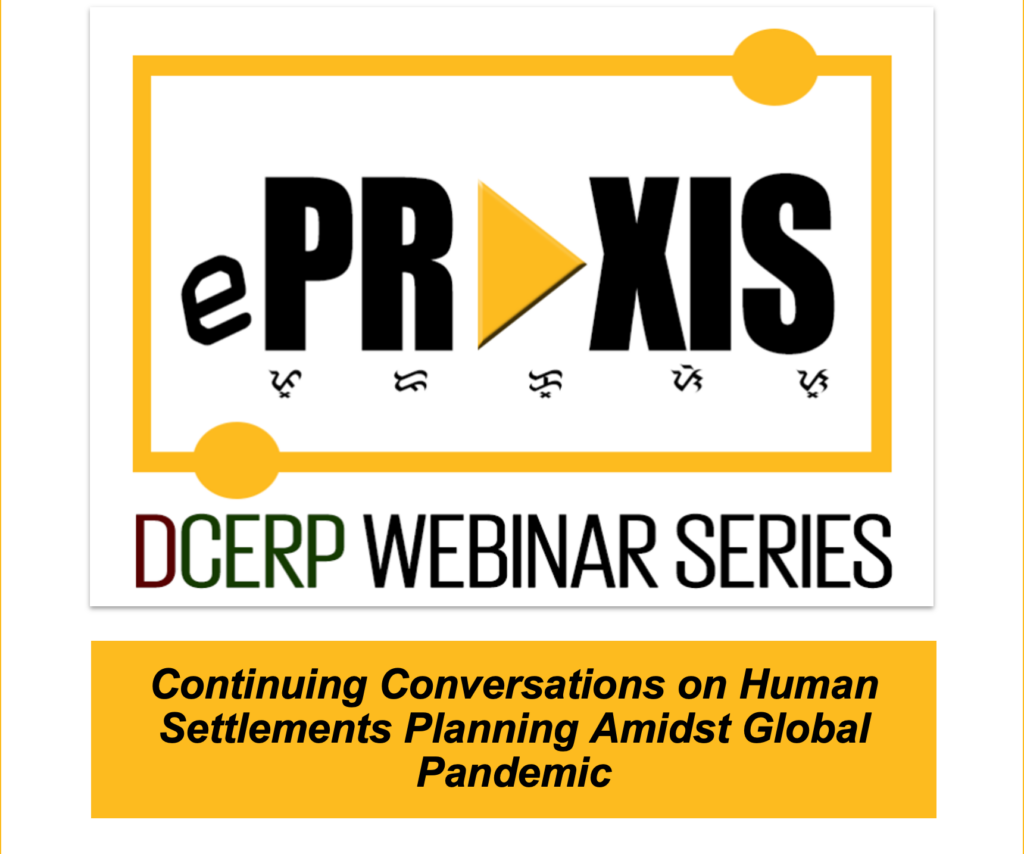 Environmental Youth Conferences
The Environmental Youth Conference is a national conference where Filipino youth will learn more about Climate Change, the current status of the country regarding it, and the present initiatives and movements about it. It serves as an avenue for learning and a means for the youth to share their ideas and experiences to their fellow youth.
International Conferences on Human Settlements Planning
Aligned with SDG 11 and New Urban Agenda, ICHSPD serves as a platform to trace experiences, best efforts and practices by gathering policy makers, practitioners, researchers and academicians working in the field of sustainability and human settlements to discuss advancement on research and practices on creating resilient and sustainable cities and communities.